Prof. Dr. Çağan Şekercioğlu
1993 International Biology Olympiad (IBO) - Silver Medal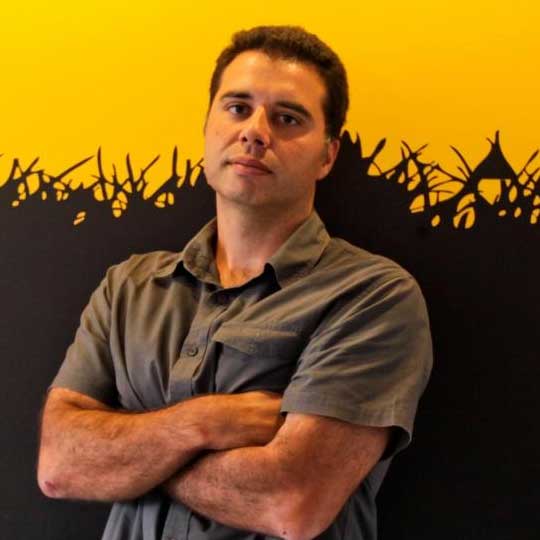 TÜBİTAK'ın desteğiyle 1993'de Türkiye'nin ilk Biyoloji Olimpiyatları takımında yer almak, Robert Lisesi'nde başlayıp Harvard, Stanford, Utah ve Koç üniversitelerinde devam eden, TÜBİTAK Özel Ödülü'nü alan ilk biyolog ve en genç kişi olmamla sonuçlanan biyoloji kariyerimin en önemli kilit taşlarındandır.
Prof. Ali Demirsoy'un liderliğindeki biyoloji olimpiyatlarına hazırlanma süreci esnasında, kitaplarına hayran kaldığım biyologlar Prof. Edward O. Wilson ve Prof. Stephen Jay Gould'un olduğu Harvard Üniversitesi'ne okumaya karar verdim. Buradan Biyoloji ve Antropoloji Magna Cum Laude dereceleriyle mezun oldum. Lisans boyunca Venezuela, Avustralya ve Uganda tropik yağmur ormanlarında yaptığım kuş araştırmalarım, Türkiye'nin ilk tropik biyoloğu olmamın yolunu açtı. Uganda'nın orman kuşları üzerine yaptığım lisans tezimin de sayesinde, biyoloji, ekoloji ve ornitoloji doktoramı Stanford Üniversitesi Biyoloji Bölümü Çevre Bilimleri Merkezi'nde, kendisine ilk atıfımı 15 yaşında "Hayvanların Soylarının Tükenişi" dönem ödevimde yaptığım Prof. Paul Ehrlich'in danışmanlığında yaptım.
2010'da Utah Üniversitesi'nden gelen eşsiz bir teklif sonucu Utah'da kurduğum Biyo-çeşitlilik ve Koruma Ekolojisi laboratuarımda, ekoloji, ornitoloji, tropik biyoloji ve doğa koruma bilim çalışmalarım hızlanarak devam etti. 2015 yılından itibaren de Koç Üniversitesi Moleküler Biyoloji ve Genetik Bölümü özellikle de Türkiye'deki biyolojik araştırmalarıma büyük destek oldu.
Don't miss out on these dates
Respond to science questions asked by academics on the forum page.
Show Details
You are invited to the Online Quiz, where you can test yourself before the exam!
Show Details